On February 23, 2022, the Chinese Embassy in New Zealand held the launching ceremony of HE Ambassador Wang Xiaolong's social media account. Ambassador Wang delivered a speech and indicated that he would use the ambassadorial Twitter and Facebook accounts to broaden the bridge of communication between the two countries. Ambassador Wang also posted the first twitter of presenting credentials to the Governor-General of New Zealand. Nearly 30 representatives from the local business community, think tanks, media and overseas Chinese attended the event.
Ambassador Wang extended Chinese New Year wishes to the participants and congratulated Team New Zealand on their historical breakthroughs at Beijing Winter Olympics. He said that this year marks the 50th anniversary of China-New Zealand diplomatic relations, an important milestone for both sides. In retrospect, the establishment of bilateral relations 50 years ago was a courageous and visionary step taken together by the leaders. Over the past half century, China-New Zealand relations have achieved marked progress, jointly created many firsts and advanced the relationship into a Comprehensive Strategic Partnership. The two countries have a broad agenda for our relationship and a solid foundation to build upon. Both sides agree that the partnership could reach new heights on the basis of what we have achieved, generating even more tangible results for our two people.
Ambassador Wang pointed out that the success of the development of China-New Zealand relations can be attributed to four lessons. 
Starting from deepening mutual understanding and cooperation, as guided and driven by the leaders through exchange of high-level visits. In November last year, President Xi Jinping had a successful phone conversation with Prime Minister Jacinda Ardern. Last Thursday, Li Zhanshu, Chairman of the National People's Congress Standing Committee, held talks with Hon Speaker of Parliament Trevor Mallard via video link. Both are important demonstrations of close communication between the two sides. 
Second, China and New Zealand enjoy robust trade and economic cooperation. We have just jointly announced that both have completed domestic ratification procedures for the Upgrade of Free Trade Agreement, which will enter into force on April 7, 2022. This is the first bilateral FTA update reached between China and Western developed countries, adding another first to China-New Zealand relations. 
Thirdly, the two countries share a common commitment to multilateralism and open regionalism as well as international cooperation to address global challenges, such as the ongoing pandemic and climate change. 
Last but not least, the people-to-people exchanges, including in education, tourism and sports, serve as not only an important pillar for promoting mutual understanding but also the foundation for longterm, sustainable development of bilateral relations.
Ambassador Wang stressed that as Ambassador, his primary role is to build bridges between the two countries and two peoples, for promoting common interests through cooperation, and equally importantly, for managing and narrowing our differences through dialogue. Underpinning all this is the need and the ability to ensure the flow of truthful, accurate and comprehensive information both ways, and to exorcise mis-or-even-disinformation, the importance of which has been repeatedly vindicated in the bilateral context and beyond. Thus the decision to create ambassadorial Twitter and Facebook accounts is to share information and his own views on China-related issues, China-New Zealand relations, and other important regional and global issues. Hopefully, they could serve as two small windows that could help to put things in perspective.
The participants welcomed Ambassador Wang on starting the tenure to New Zealand, and commended the fruitful achievements of bilateral relations over the past 50 years. They believed that Ambassador Wang's social media accounts will provide a new platform and window for local communities to understand China and the development of China-New Zealand relations, which is conducive to strengthening mutual understanding and providing support for the robust and stable development of bilateral relations.
Ambassador Wang Xiaolong's Twitter Account
Ambassador Wang Xiaolong's Facebook Account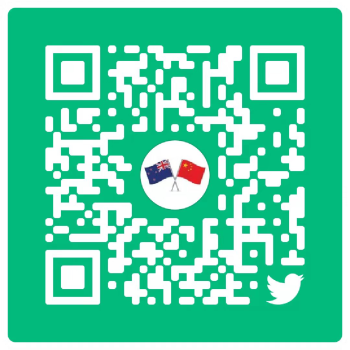 Twitter Account of Chinese Embassy in New Zealand
Facebook Account of Chinese Embassy in New Zealand